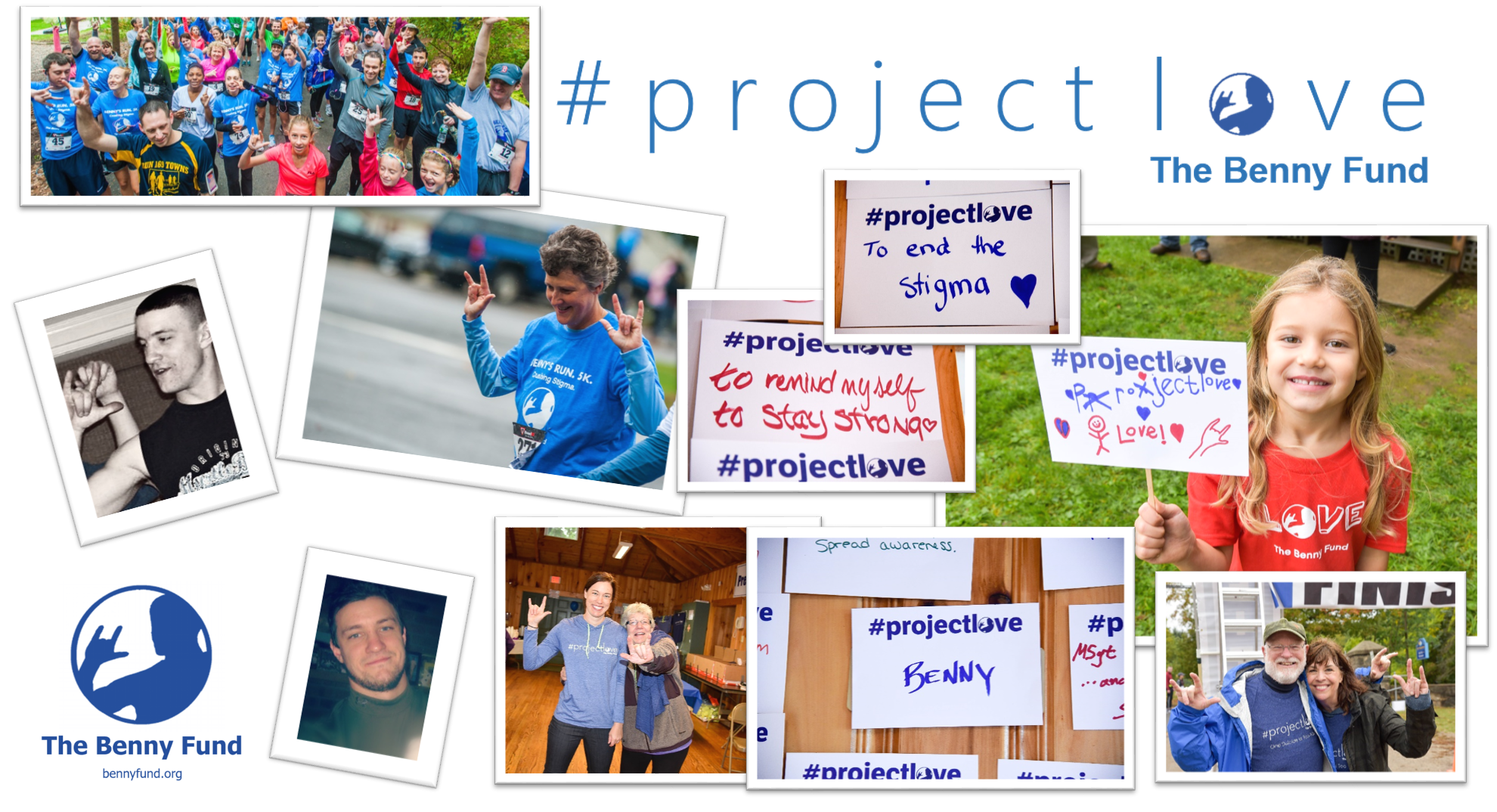 A most heartfelt thank you to everyone that supported the Benny Fund in 2016.  A special thank you to our board member Margo Giambarresi, Nicole Laino, Capital One, and the Pay It Forward program for an incredibly generous donation of $5,000.  Last week in New York, I had the honor of meeting wonderful people from an organization that not only strives to be great, but good.
There were 42,773 suicides in the last reported year in the US, 117 a day, one every twelve minutes.  Each statistic is a mother, father, son, daughter, sister, friend, and in my case, my little brother.   For me, this mission is clearly personal.  The Benny Fund was borne in response to a tragedy that I, quite frankly, had no idea how to deal with.  It was something I could focus on to get me through my days when I was utterly lost and heartbroken.  Turning grief into action was the only way that I could move forward.
I founded TBF with a unique perspective, through the lens of someone who has personally dealt with major depression and also as someone who lost a brother to suicide.    And as someone who, just nine months prior losing Ben, almost shared his same fate.   It is so important that we all share our stories and our experiences so that we can remind one another that we are not alone.  I cannot change the past, but I can work tirelessly to change the narrative for someone else, so that their story ends differently.   Depression is treatable and suicide is preventable.
For me, all roads lead back to education.  I am firm believer that mental health should be spoken about openly and candidly in our communities, at the dinner table, and also taught about in our schools.   We can all make a difference and shift the culture from a place where mental illness is stigmatized to a place where mental health is discussed and issues can be recognized from an early age.  Although we are not there yet, I wholeheartedly believe that we will get to a point where we truly value healthy brains just as much as we do our physical health.
Because of your support and donations, and generous programs like Pay It Forward, we are able to continue to make progress in our fight for mental health education and to prevent suicide.  These donations will make a very tangible impact in the lives of so many.  So, on behalf of the Benny Fund and my family, we are incredibly grateful to all of our Benny Fund supporters, Nicole, Margo, and the entire Capital One family.   We will continue to spread a message of hope and compassion.
Warmest wishes this holiday season.  Remember, it's okay to not be okay.
With kindness and gratitude,